Tocumen Airport is one of the most important air terminals in Latin America in terms of number of destinations and traffic handled. It operates flights to and from more than 90 cities in the Americas and Europe, covering most of Latin America.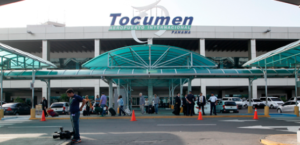 MANSIS manages all the activity carried out in the institution in terms of:

Asset Management

Integration with Notification Management Systems from any service

Work order Management

Preventive, Technical, Legal, Predictive and Corrective Maintenance.

Management of contracts with external suppliers.

Management of logistics and Warehouse